About price adjustments with Checkout Add-ons
You can choose to associate fees or discounts in either fixed amounts or percentages for all add-on types.
Required: WooCommerce Checkout Add-Ons is a premium WooCommerce extension included with WordPress Ecommerce Hosting or as a standalone purchase.
Fixed amount adjustment
Enter the price adjustment as a positive value, such as 2.50. To add a discount, enter the price adjustment as a negative value, such as -2.50.
Percentage-based price adjustment
When setting the price adjustment as a percentage, the adjustment will be calculated based on the order's subtotal.
Set the price adjustment
For the Text, Text Area, and File add-on types, you can set the price adjustment on the General tab: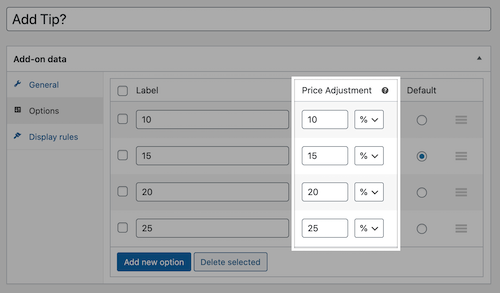 For all other add-on types, price adjustments can be set on the Options tab: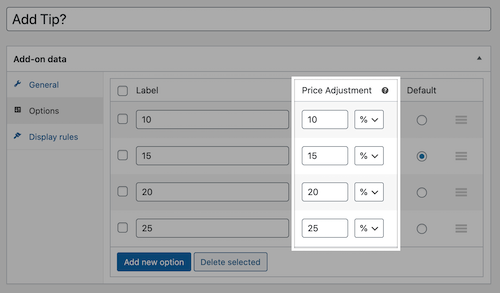 More info